Why Choose Concorde Tutoring for Geometry Tutoring
Dedicated Private Geometry Tutoring Online
Choosing a geometry tutor for yourself or your student can be a time-consuming process. Concorde Tutoring can take some of the stress off of you by finding a knowledgeable professional who meets your needs.
We carefully vet potential tutors to make sure they have great personalities, a strong academic background, and excellent communication and problem-solving skills. We also offer tutoring via an online learning tool that is designed with students' needs in mind. When you combine advanced tutor matching and the platform, you end up with a convenient and effective learning experience.
Consultation between tutor, student and/or student's guardian
Customized Individual Tutoring Plan is Created
1-on-1 sessions are scheduled with Student
1-Hour Long Sessions Begin
Review of Individual Plan Progress
Proven Geometry Help For All Levels
Whether your kindergarten student is struggling with shapes, your middle school student is learning about 2D and 3D objects, or you need help with college geometry topics, we can find you a qualified tutor. Working with younger students takes patience and creativity, so we'll find tutors who specialize in working with elementary students.
A tutor may suggest simple geometry games for kids to keep them engaged and help them take an active role in learning. For older students, we'll find tutors who are similar to your student in personality and enjoy using multiple teaching methods as opposed to taking a one-size-fits-most approach to teaching.
Improve Grades and Test Scores In Geometry
Tutoring can help you or your student boost both homework and test scores in geometry. In fact, tutoring can lift average students to the top two percent of their class and improve test scores by more than 12 percent.
When you work with a private tutor, you get one-on-one attention from someone with proven knowledge and expertise in geometry. The extra time spent with a professional can give you or your student an edge over peers and make a difference in overall performance.
How much does a geometry tutor cost?
There are different factors that go into determining the exact cost of geometry tutoring, such as, if you want to meet with a tutor two times a week rather than one, or if your student prefers group tutoring versus one-on-one tutoring, your price will vary.
How does online geometry tutoring work?
Online geometry tutoring is convenient and user friendly for people of all ages. You can use our customized learning platform from the device of your choice.
The platform allows you to log on and attend your tutoring sessions from wherever you are the most comfortable. With the shared document editor, your tutor can see and provide feedback on your homework in one place. Video chat allows you to meet your instructor face-to-face as if they were in the same room as you.
Are geometry tutors worth it?
Working with a geometry tutor or taking an online geometry class is a great way to invest in your own or your student's future.
By earning better geometry grades and exam scores, you could start down the path to work in a higher-paying job or get into a better college in the future. To get started, contact Concorde Tutoring today. We are looking forward to meeting and working with you or your student.
How can a tutor help you conquer Geometry?
Concorde Tutoring can help you get more out of your classwork or test preparation process by connecting you with an experienced geometry tutor. Geometry tutors provide a unique way to make academic progress in this subject area due to the one-on-one environment in which geometry tutoring takes place. If you've ever spent time searching online for "geometry tutoring near me," then you may already know how much a private tutor can add to your study sessions. Instead of continuing to look for "geometry tutors near me," you can easily get started with a private tutor by contacting us today. Read on to get more information on how a tutor can supplement your learning plan.
Geometry is a distinct subject in the field of mathematics. It is distinguishable from other math disciplines because of its focus on questions of shape, size, the properties of space, and the relative position of figures. Geometry has a long history as a mathematics subject, with roots that date all the way back to the 6th century BC. The field really took off 300 years after that when the famous mathematician Euclid published his geometric work in a book titled Euclid's Elements. This collection of mathematical postulates, proofs, and propositions would go on to set the standard for geometry that we still use today. In addition to Greek mathematicians like Euclid, others in areas like India and Islamic countries also contributed to the growth of geometry.
Today, geometry has many different sub-disciplines within it that you can choose to study. Some of these fields are listed below:
Euclidean geometry, which covers classic geometric topics like the study of points, lines, and angles.

Differential geometry, which utilizes techniques made popular in fields such as calculus to study complex geometric problems.

Topology, which deals with the properties of geometric objects that are unchanged by continuous mappings.

Computational geometry, which studies how algorithms can impact the geometrical manipulation of objects.
Geometry tutors can help you develop the skills you need to better understand whatever subfield of geometry you're most interested in learning more about. If your geometry journey is just starting out, then your geometry tutoring sessions can focus on helping you develop the foundational skills you need to have a successful academic future in the field. The flexibility you get when signing up to work with geometry tutors is part of what makes geometry tutoring such a powerful addition to your study plan.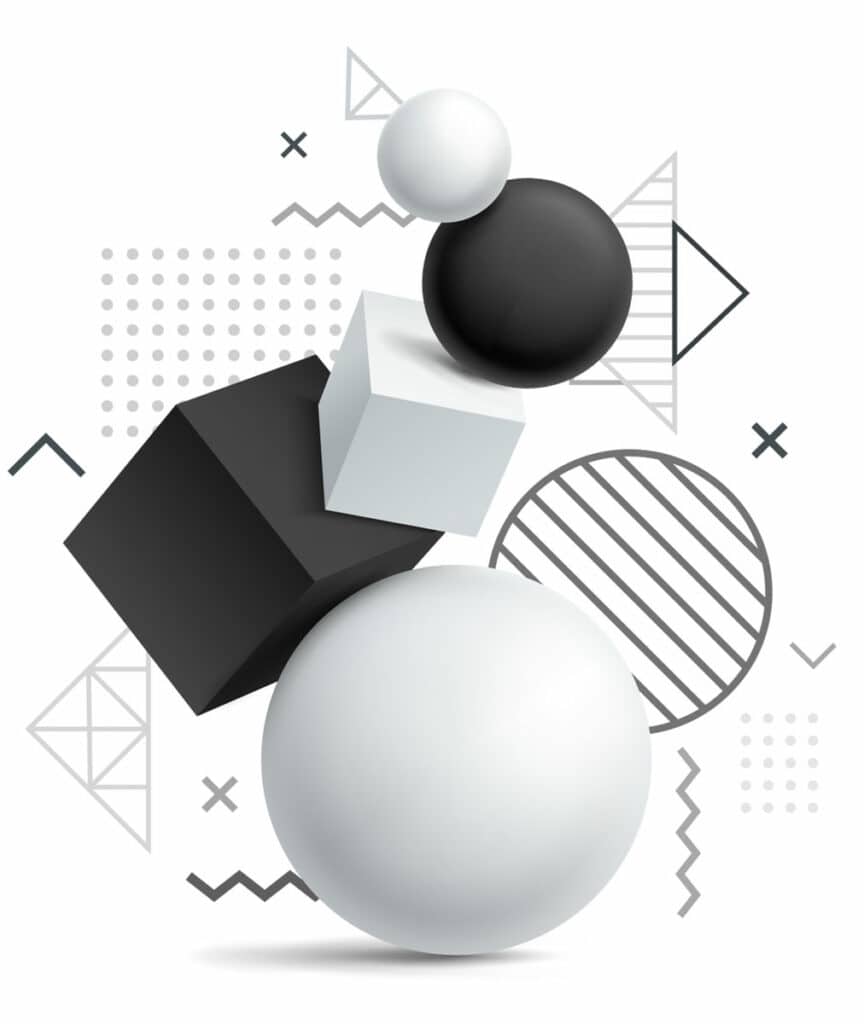 Geometry tutoring is a good option for students at a variety of grade levels. Geometry education starts at a young age when students first start learning about shapes. From there, teachers gradually provide their students with more and more information with the intention of deepening their understanding of the subject area. A student will typically begin studying geometry more seriously while in middle school. For example, here are the Common Core standards for the subject at the eighth-grade level:
Congruence and similarity using physical models, transparencies, or geometry software.
Reflections, translations, and rotations

Properties of congruence and similarity

Use informal arguments to establish facts about the angle sum and exterior angle of triangles, about the angles created when parallel lines are cut by a transversal, and the angle-angle criterion for similarity of triangles.
Proofs and converses

Apply the Pythagorean Theorem to solve problems in 2D and 3D

Apply the Pythagorean Theorem to find the distance between two points
Problems involving the volume of cylinders, cones, and spheres
Use formulas for spheres, cones, and cylinders to solve problems
If you have a child who is studying the subject in middle school, geometry tutors are able to help them develop a stronger understanding of the material that's listed above. Your child's geometry tutoring sessions would take place in a one-on-one learning environment where their needs remain the top priority. Geometry tutors can create a customized lesson plan for their students thanks to this intimate academic setting. For instance, if your child has a tough time with proofs, their geometry tutoring sessions can focus on helping them with that topic rather than going back over congruence information your student may already understand. This creates a learning environment that is often more effective and efficient than other options for improving understanding of geometric principles.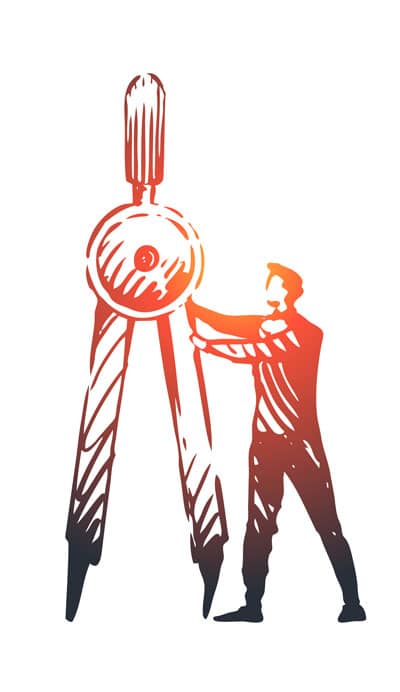 Geometry tutors can help your student prepare for the geometry sections on a variety of standardized exams. Private instructors sometimes use practice test sections to evaluate specifically what your student finds most challenging in the geometry tested on that particular exam.
With a baseline set, your student's private instructor can track their progress by providing similar practice tests or question sets to see where they've improved and what they need to continue studying during their sessions. Their instructor has the flexibility to adjust your student's lesson plan as they go since they're concerned about your student's growth, not an entire classroom's worth of students. There's no need for your student to spend time studying the concepts they've mastered. Instead, they can use each session to give greater focus to the topics they find most daunting.
Your student's private instructor can help them learn the kinds of techniques and test-taking strategies that are useful for doing well on standardized tests. One of these is simply becoming familiar with the exam's content and structure, what will happen on test day, and the types of questions they'll face. This thorough overview of the entire process can help alleviate any test anxiety that your student might otherwise face. If anxiety is still an issue, they may also provide your student with relaxation techniques they can use during the test to help them ground and focus themselves on doing their best. Geometry tutoring is a good way for you to help your child prepare for both the content and the particular challenges of a standardized test.
PSAT/NMSQT – This test serves to prepare students to take the SAT later in high school, and to let various scholarship funders know some of the information they need in order to determine who will receive merit-based financial assistance. Geometry skills tested include volume formulas, circles, and congruence of angles and lines.

SAT – The SAT is an exam designed to demonstrate how well-prepared students are for college. Scores are provided to colleges and universities so they have one common data point to compare students. The SAT contains geometry questions on lines and angles, circles, area and volume, and triangles, plus other polygons.

ACT – The ACT is a standardized exam used by colleges and universities to determine admission and placement of new students. Up to 45 percent of its Math section tests students on coordinate and plane geometry.
The Growing Importance of Geometry Education
Geometry is a mathematics topic that is getting more attention. For instance, check out this statistic on the number of high school students who completed a geometry course in 1992 versus the number that completed a similar course in 2009:
The reason for the subject's increased presence in the curriculum is clear. Geometry has many applications in the real world, and its advanced applications are utilized daily in a variety of professions. For instance, you may use geometry at work if you are interested in a career in the fields of architecture, cartography, mechanical engineering, surveying, or urban planning. In fact, for any career that requires a reasonable understanding of math, geometry is likely to play a role. This also applies to students who are interested in studying advanced math courses while in school like calculus. For these individuals, a solid understanding of geometry may make it easier to progress with their mathematics coursework.
Below, you'll see the average NAEP math score by the highest level of math completed:
Math Course Completed & NAEP Math Score
All of this information signifies that geometry is a field of mathematical study that should be taken seriously and one that is important to future success in the classroom or in the workforce. That's why "geometry tutoring near me" has become a popular online search term. Individuals who are looking for "geometry tutors near me" often do so because they understand the importance of developing a better understanding of the subject area.