Concorde Education offers STEAM based instruction from content specialist and educators. Our courses are turnkey, taking the stress off Principals and Activity Coordinators and providing one-of-a-kind experiences to students around the globe.
Boost Your Afterschool Programs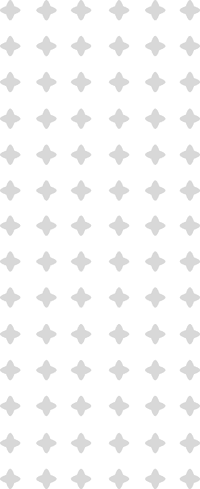 Trusted by over 40 Schools and Hundreds of Students and Tutors
Our students in the After School program have loved participating in esports. Each week they looked forward to practicing with their Rocket League coach and playing games against the other schools. During the program, the students were engaged, learned new skills, and had a blast! Thanks for providing this awesome program Concorde Education!
Lincoln Elementary School - Tulare, CA
After School Programming
Concorde Education prides itself as one of the most versatile and effective afterschool programs available. Offering tutoring, extended specialized courses, and professional Esport coaching from some of the top teachers and coaches around the world, whatever your student's needs may be, Concorde Education is here to help. After School Programming cannot be understated in its value to increase student engagement, establish career readiness, and meet students on a learning path that appeals to them. Concorde Education's After School Programming offers an incredible range of diverse option to meet every student's and schools wants and needs. We offer one of a kind, 1-on-1 tutoring that provides students in need with experts in their respective fields to kind them. These 1-on-1 tutoring sessions can be tailored both via subject, frequency, and duration based upon individual and ever-changing needs. All candidates for tutoring are rigorously and thoroughly background checked for appropriateness and academic and ability credibly.
Why choose Concorde Education for your after school programming?
Concorde Education's After School Programming also has a variety of diverse and meaningful long form courses for students and people of all ages, skills, and interests. Our courses range from coding, digital music, robotics, video game development, and much more. Concorde Education pairs professionals in their fields with schools and students in need of someone who meets their needs and passions. All of our courses also adhere to modern educational standards with an eye towards career readiness and transferable skills. Concorde Education's After School Programming also offers a robust Esports coaching roster for players of all skill levels. With expert players in Rocket League, Apex Legends, League of Legends, Super Smash Brothers, Pokémon, and more, our professionals will have their players leveled up in no time. The After School Program also offers the ability to set up leagues for active and equitable competition within your school, community, and beyond. Like all of the After School Programs, these coaching sessions and leagues are turnkey, taking the stress off of the school and community in need. Concorde Education also champions education through Esports. Every student will receive skills that will transfer to other subjects of study as well as career readiness pathways for the future.
After School Programming, the best study stream
Concorde Education's After School Programming also offers unique and effective methods of learning for students and learners of all ages. A study stream has proven to be extremely worthwhile in ensuring that students do not have to learn in silence or in a vacuum. By allowing them to learn and master their craft both in person or remotely with peers and experts from all over the world. These study streams combined with Concorde Education's world class tutors, have shown incredible steps and gains in student academic recovery. Whether your students are interested in coding, programming, digital arts, education through esports, study stream, and much more, Concorde Education's Afterschool Programming has you covered. With a diverse portfolio of courses and instruction, world class tutoring, and the ability to meet our students needs regardless of skill level or location, Concorde Education looks forward to serving you and your community.
We ran a year long, weekly drone coding program for grades K-5 using Google developing tool, Blockly. Students learned how to code the flight patterns of obstacle courses while being introduced to computer programming concepts and integrating in lessons from Math class.  
Our virtual game coding program introduced students to app and game development with Block programming. Lessons were held via zoom using custom curriculum. This project included students from grades 4 – 8th and led to the invention of some very fun and sharable game apps! 
Helmed by an Esport Coach (who is also a professional basketball coach) we assisted the school and players set up Discord servers, Twitch streams, and competed against other competitve NBA2K esports teams in 5 v 5 games. Practices were held virtually via Discord and My Courts. 
Boost Your Afterschool Programs