Concorde Tutoring connects students with experienced tutors for personalized lessons, online or in-person.
Concorde Tutoring™ can help match students with top STEAM tutors in Chemistry, Physics, Biology, Math, English, History, and Test prep including ACT/SAT.
Tutors are experienced teachers who have Master's Degrees in their content area and are hand-picked by our Director of Educational Development to match the strengths and areas of growth for the student.
If you have any questions, please enter your details in the form, and we will reach out.  
We create a personalized approach for each student: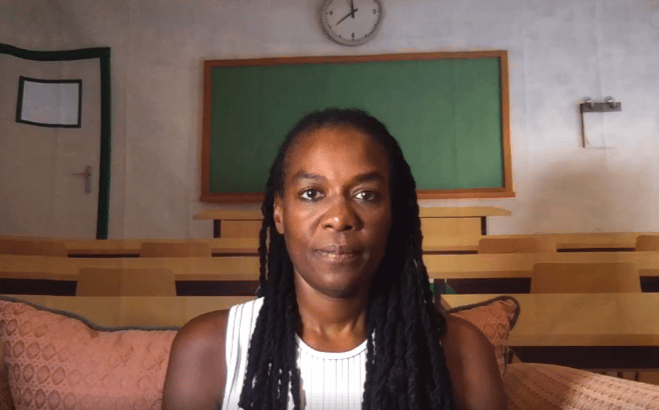 View a Testimonial by Valerie, one of our satisfied parents, discussing Concorde Tutoring. Engaging Live Lessons and  Interactive Sessions
Talk, sketch and share resources in real-time, across devices. Our cutting-edge technology ensures there's no delay between tutor and student, so it really feels like you're in the same room. Concorde Tutors customize their instruction to match with the academic standards of your school. 
Online tutoring
Concorde Education knows the importance and necessity of 
online tutoring
 in today's ever-changing landscape and world. Concorde Education offers professional 
online tutoring
 and in person tutoring sessions for any student in any subject, wherever they may be. Our collection of professionals are ready to serve your students in 
academic recovery
 and 
test preparation
 in a variety of subjects and scenarios. Concorde Education's 
online tutoring
 services range from every course subject offered from kindergarten to beyond college. Our 
physics and math tutors
 both not only master degree levels of qualification and certification, but the ability to teach and differentiate the expert course material in easily understandable and deliverable methods.
Find the best online tutors
Our 
math tutors
 especially know that this subject matter can be a true roadblock in academic recovery for some students. Our online tutors can assess and provide completely tailored and differentiated academic recovery lessons and plans to help get students back on track and beyond. 
Math
 is a subject that truly builds from the fundamentals upwards, so keeping a steady and consistent practice going with 
online tutoring
 can make all the difference in the world. Concorde Education is also redefining what it means to be a 
history educator
.
 A 
history educator
 needs to do more than just reiterate facts and dates. Our tutors, be they online tutors or in person, bring history to life. Boasting the same academic credentials and expertise as their tutor peers, they are also expert story tellers. They bring these time periods back to life in an engaging and meaningful manner. Our online tutors also connect historical events into the relevancy of today's modern world. Our 
online tutoring
 for history knows that what came before, shapes where we are today.
Why should you trust us for your online tutoring?
Our 
ELA tutors
, as with all online tutors and in person tutors, are also similarly versed in crafting expert lessons on writing and reading for any grade level or academic need. Whether they are online or in person, they know intricacies of the English language, both written and read to help our students achieve their goals.
Online tutoring
 offers the same safety and credential guarantee as all of Concorde Education's offerings. All of our tutors are subjected to a through background check. This process has two main objectives. The first is to ensure that the tutors are appropriately and sufficiently educated in the realm they wish to tutor. The second, is to guarantee that these tutors are the safest, most appropriate, examples of good citizens that can be found to help impart character through their example, for our students. Whether your school has needs for 
online tutoring
, in person tutoring, or a hybrid model that blends both, Concorde Education has you covered. Our team, whether it's 
physics and math tutors
, just 
math tutors
, a 
history educator
, or anything in between, has your students need and success at their very forefront. We believe that a student first approach is the key for meaningful academic recovery. Whatever your students needs may be, Concorde Education is looking forward to serving you, where ever you may be.