Now Playing: Sticky Video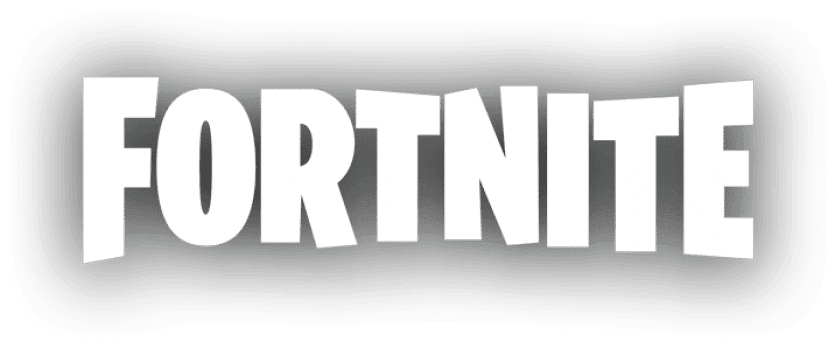 Improve your Fortnite skills!
Concorde Games in conjunction with Concorde Education has developed a training camp for Fortnite players of all skill ranges. Concorde Game's professional esport athletes coach players through drills and strategies in a fun and competitive environment.​
How To Play Fortnite: Our Guide
Fortnite has been one of the most popular video games since its launch in 2017. What initially started as a co-op shooter quickly became a sensational hit when Fortnite introduced the battle royale mode into their game. After that Fortnite became one of the most played games with a very big esports prize pool.
Fortnite is a free-to-play battle royale game created by Epic Games. It features an island in which 100 players fight to the death using items they have found on the island. Since its launch, Fortnite has accumulated more than 350 million registered users as of 2021. The popularity of Fortnite rose even more with collaborative online concerts done with artists like
Travis Scott and Ariana Grande. With gradual updates, Fortnite has become a complex IP rather than a simple battle royale game.
Although Fortnite is a very popular game, its system requirements are not that low. To play Fortnite you will need a decent gaming pc suit for playing many of the modem games at acceptable FPS. You can play Fortnite with either keyboard and mouse or with a controller. However, as it is a first-person shooter game, those playing with controllers are mostly at a disadvantage. Nevertheless, there are many controller players that have successfully won tournaments among keyboard and mouse players. Besides peripherals, all you need is an Epic Games account and you are good to go.
After grinding for hours and getting countless victory royales, you might be wanting to go pro in Fortnite. For those who want to go competitive in Fortnite, Epic Games offers a lot of amateur and professional tournaments, some of which you can access straight from the in- game menu. Some of these tournaments feature in-game prizes, while others feature real money. There are recurring leagues and leaderboards, and also monthly and yearly tournaments that offer a very large prize pool. Cash Cups, available in solos and duos, offer up to $2,500 of prize money, while Hype Cups reward you with "hype" that is used to climb the leaderboard and get admitted into bigger tournaments. There is also the year-long FNCS circuit, in which players compete monthly in order to guarantee a place in the finals. The first-place prize of FNCS was $105,000 in 2021.
Fortnite is very welcoming to new players. In your fist few games, you'll be playing in mixed lobbies consisting of both new players and bots to make your learning experience better. Throughout the years, Fortnite has added many new game modes, however, you should start by learning the original battle royale mode first. You can queue up for solo, duos, trios, and squads games, with or without friends in your party.
There will be a short lobby session where people connect to the server and get ready for the carnage about to begin. Then you are teleported onto a flying bus, where you will jump off to the island. You need to carefully select where you want to land while you're on the bus because some of the areas of interest are very crowded but rewarding in loot, while some are desolate with lesser loot.
Once you land after free-falling and gliding, you need to quickly find loot to defend yourself from other players. Two main ways to obtain loot are finding them laying on the ground or by opening some chests. There are many different weapon types in Fortnite, as well as different rarities to those weapons.
Grey — Common
Green — Uncommon
Blue — Rare
Epic — Purple
Legendary — Orange
Mythic — Gold
Exotic — Light Blue
There are also many different special weapons that are from the collaborations that Fortnite does with other intellectual properties, such as Marvel, DC, Disney, NFL, and much more. Moreover, there are consumables that give you health, armor, and special effects spread across the map and containers.
One element that differentiates Fortnite from other battle royale games is the building mechanic. In Fortnite, many structures and objects you see around the map are destructible by weapons and your harvesting tool. If you use your harvesting tool (Default: Pickaxe), you'll gather materials depending on the type of object or structure you're harvesting. Then you can use these materials in order to build four types of structures: walls, floors, ramps, and roofs. These structures will be weaker or stronger depending on the material you use to build them.
Concorde Games is the premier esport coaching platform that focuses education and enhancing competitive gaming for middle school and high school esport athletes. The comprehensive training approach provides league participants with a number of tactics and tools that they can utilize to improve their gaming skills, while building important life skills that extend beyond the game.
Comprehensive strategy, teamwork, and communication are the keys to success in Fortnite, and this league will help improve individual skills and abilities to play casually or competitively, help players find their designated roles, and refine team play tactics. 
Most importantly league participants will have fun in a professional and competitive environment. 
Most frequent questions and answers
Sign up for our fall league newsletter: